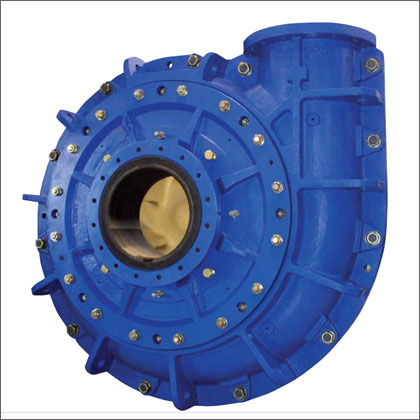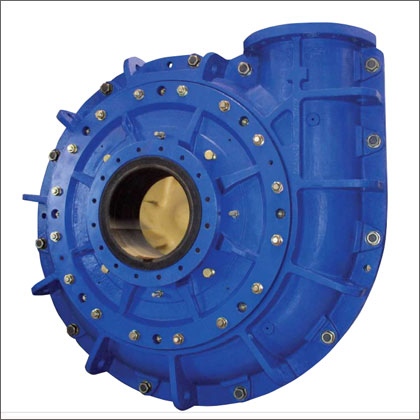 Pump Model: 450MSR
MSR pumps belong to SME MS series pumps which are specially designed for severe duty applications such as ball mill cyclone feed in minerals processing plants.
MS pumps are available in MSR and MSU two types of different constructions:
MSR – 1. Split Outter Casing — Ductile Iron 2. Impeller — Hard Iron (A05, A49) 3. Inner Liners: Elastomer (Natural Rubber, Neoprene, etc.)
MSU – Unlined, the material of Casing, Impeller, Throatbush, Frame Plate Liner Insert — High Chrome Alloy (Hard Metal White Iron)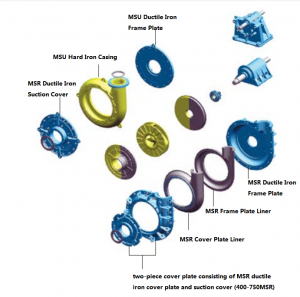 Discharge Available in Sizes: from 150mm to 750mm
Shaft Seal: Gland Packing Seal.
Quick Selection Chart: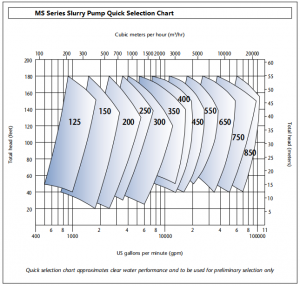 Features:
Large-diameter, low speed, high-efficiency impellers;
Latest wear-resistant materials;
Interchangeable elastomer or metal liners, or unlined hard metal;
Available reverse rotations offer plant design flexibility (CCW and CW rotations).