SME local pumps included type ZGB and ZJ. Both of the two series are heavy duty Hard Metal Slurry Pumps for difficult and arduous slurries applications.
ZGB and ZJ pumps use oil lubrication instead of grease. The bearings are installed into the base frame of the pumps, and different from the international brand,
there are no bearing assemblies on both of these two types of Chinese pumps.
Material available for wet-end parts is high chrome alloy A05 only.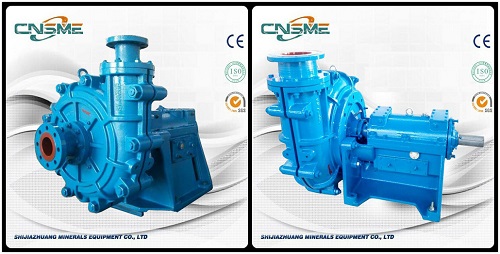 Configuration Type